Facebook awards $100,000 to 2019 Internet Defense Prize winners
Submitted by
lizmarkel
on August 15, 2019 - 2:18 pm
Cross-posted at the Facebook Research blog.
The Internet Defense Prize is a partnership between USENIX and Facebook that aims to reward security research that meaningfully makes the internet more secure.
This year, we are awarding $100,000 to Anjo Vahldiek-Oberwagner, Eslam Elnikety, Nuno O. Duarte, Michael Sammler, Peter Druschel, and Deepak Garg at the Max Planck Institute for Software Systems, Saarland Informatics Campus, for their work titled ERIM: Secure, Efficient In-process Isolation with Protection Keys (MPK).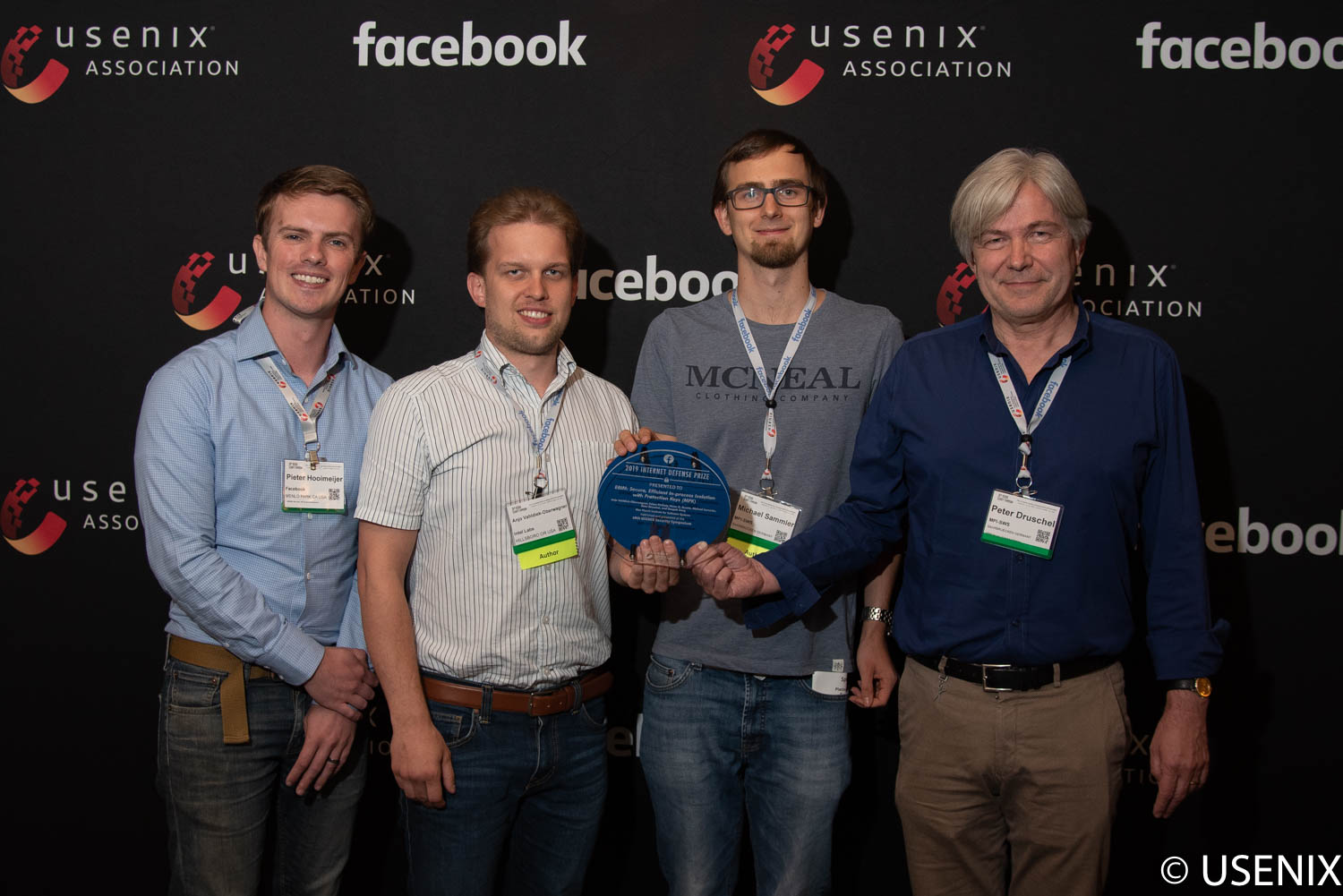 This research demonstrates a new approach to isolating sensitive data within software, which can help prevent a number of security issues.
Traditionally, software isolation has come with significant performance costs. The authors' approach stands out because it achieves much better runtime efficiency due to lower overhead, which makes it practical for real-world use in production environments. If this type of defense finds widespread use, it will help eliminate an entire class of security exploits.
We would like to congratulate the winners of the 2019 Internet Defense Prize for their contribution to defense-focused security research. In addition, we thank USENIX for their partnership and continued strong support of the Internet Defense Prize.